"The Favorite Female Las Vegan"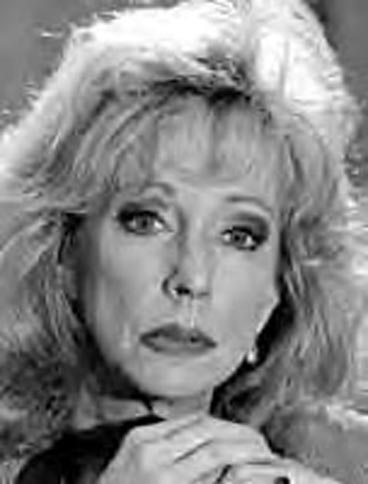 Sun photo of Harrah's executive Jan Jones,
"Favorite Female Las Vegan"
COMMENTARY: Steve Miller
Las Vegas Tribune
April 10, 2002
"The company looks for strategic opportunities, and we think California is a great market. The risk to stockholders of gaming companies entering the California market is minimal compared with decisions to build $1-billion casinos in Las Vegas."
Those were the words of former Las Vegas Mayor Jan Jones in the Los Angeles Times on February 23, 2000. The article was titled "Some Nevada Casinos Could Be Big Losers."
Last month, two years after that revealing article, the readers of the Las Vegas Review Journal amazingly voted Jan Jones "The Favorite Female Las Vegan." Judging by their choice, the RJ readers must not have been aware of Jones' current job. As VP of Government Relations for Harrah's Entertainment, she is responsible for convincing politicians in neighboring states to grant her company permits to build competitive-to-Nevada casinos.
A little background:
Interstate 10 in Southern California runs through the low desert from San Bernardino to Blythe. It passes through Palm Springs and several sparsely populated communities. At night the two-lane highway reminds me of the lyrics to that song by the Eagles that opens with: "On a dark desert highway…with the wind in my hair…up ahead in the distance I see a glimmering light."
Driving south from Palm Springs on a moonless night, roadside billboards proclaim "The Donald is Coming," then a halo of light appears in the distance. Rounding the bend, an expansive building comes into view with brighter-than-day floodlights illuminating thousands of cars parked on acres of fresh asphalt.
At first sight it reminds me of the Sunset or Green Valley Station, but this aberration is in California! A huge sign blinks "Trump 29 Casino." In the shadows you see a boarded up café and gas station - the first of many soon-to-be victims of "progress."
Farther down the road is the site of Harrah's planned $400-million-dollar resort and casino, a project that will dwarf Trump's 100,000 square foot gambling hall.
I-10 intersects I-15 and I-95, the two main roads leading into Las Vegas and Laughlin. Further north on I-80 in the historic California Gold Rush country, another Nevada spawned project expected to be called "Sacramento Station" is rising. It's a mega-casino/golf resort on the main road to Reno presently being developed by our own Stations Casinos in partnership with a little known Native American group.
Stations Casinos grew out of Frank Fertitta's old Bingo Palace at Sahara and Rancho. Harrah's, also from humble beginnings, began its meteoric rise in Reno. Both companies depended on local players for their success, now they want to expand their horizons on Nevada-made-money.
Mr. Trump can be excused for his California dreaming since he made his fortune elsewhere, but what is Stations' and Harrah's excuse for apparently wanting to snare Nevada's life's blood, our California tourists, before they cross the state line? Are "Las Vegans" like Jan Jones and the Fertittas being good corporate citizens at this time when Nevada's tax coffers are nearly empty?
In contrast to Jones' quote in the LA Times, I'm sure Mayor Oscar Goodman would love to see her company looking for "strategic opportunities" in Downtown Las Vegas instead of California. After all, Jones was once our city's Mayor and therefore should be loyal to those who elected her instead of richening her corporate partners in Laguna Nigal at our expense.
Unfortunately, Goodman is severely handicapped by his predecessor's past and present acts. The legacy Jones dumped on Goodman includes the failing Fremont St. Experience, and millions of dollars in legal fees to defend an eminent domain case the Washington-based Institute for Justice calls, "One of the nation's most egregious examples of a government agency unfairly ousting people from their businesses to make way for another private development."
It was not well known at the time that Jones owned undisclosed stock in one of the Downtown hotels that stood to benefit from her votes to condemn the private property. The Nevada Ethics Commission subsequently dismissed a complaint lodged against her for doing so.
On June 11, 2000, Jon Ralston wrote, "Jones also believes that her company's investments in California tribal gaming, as well as those of others, will have absolutely no effect on the state economy."
The current decline in Downtown gambling revenues and the attendant reduction in gaming taxes strongly refute her assertion, however, no Las Vegas news outlet has seen fit to challenge her wild claims while Harrah's Entertainment is lavishing the local media with ad buys.
This is not the first time local media has sheltered Jones. In 1991, when she first ran for mayor, Ralston was severely reprimanded for referring to her in his column as a "TV used car huckster." At the time she controlled a $13-million-dollar per year advertising budget for eleven auto dealerships. Now in 2002, she is known to influence Harrah's political campaign contributions and advertising.
Therefore, it did not surprise me when RJ readers voted the way they did. They could not have known about Jones' extra-Nevada activities unless they were regular readers of the Las Vegas Tribune.
On second thought, if those were the same well informed RJ readers that once voted me "The Most Effective Public Official in Southern Nevada," please disregard the veracity of everything I have stated in this column.
Steve Miller was the former Las Vegas City Councilman who lost the 1991 mayoral race to Jan Jones. Visit his website at: http://www.SteveMiller4LasVegas.com